Conference Chairs
Mr. Terence Jones, International Conference Chair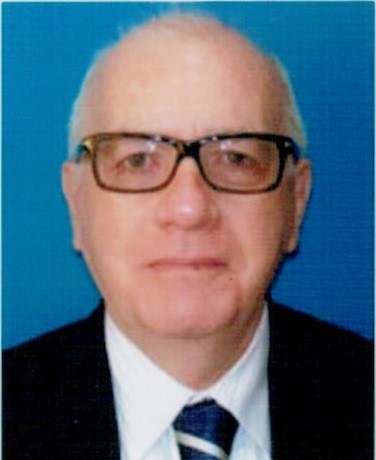 Mr. Terence David Jones has served the United Nations system for 38 years, in 10 duty stations. He was a UN Resident Representative and Resident Coordinator (RR/RC) in Bhutan, Malawi and the Philippines and had served in senior positions at UNDP in Papua New Guinea, Vietnam, and Bangladesh. Five years prior to his retirement in 2008, he became the Director in the Bureau for Development Policy (BDP), headed the Capacity Development Group, and held positions such as acting head of the Democratic Governance Group and acting Deputy Director in the UNDP headquarters in New York. 
After his retirement, he has worked in the Asia Pacific region as a senior policy advisor on development cooperation in Indonesia, Maldives, Lao PDR, Myanmar, and programming for several projects in Indonesia, DPR Korea for UNDP, Lao PDR, and in Vietnam for CIDA. In 2012, he worked with the UNDP Regional Centre in Bangkok to coordinate support in country offices in preparing for the Rio+20 and its relation to the MDGs. In 2013, he completed his 7 month post as a RR/RC in the Philippines and his 5 month post in Nepal.
Terence had represented UNDP during his post from 1999–2003, on the PEMSEA steering committee meetings held in 2000 in Dalian, China and Busan, Republic of Korea, wherein he supported the development of the Sustainable Development Strategy  for the Seas of East Asia (SDS-SEA) and as well as the initial consultations on the institutionalization of the programme into the forming of an intergovernmental body.
Terence received a BA degree in Industrial Economics from Nottingham University in UK and an MA in Development Economics from the New School for Social Research in New York, USA.
Session 1: A Decade of Partnerships in Sustainable Development of the Seas of East Asia: Synergies and Achievements 
Chair: Mr. Chu Pham Ngoc Hien, Deputy Minister, Ministry of Natural Resources and Environment (MONRE), Viet Nam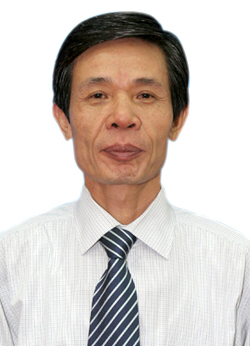 With a Master's degree in Economics, His Excellency Mr. Chu Pham Ngoc Hien started as a lecturer for the Economic Faculty at the Da Nang University of Science and Technology, then for the Planning Faculty of the Da Nang University of Economics.
He became a part of the Thanh Hoa Planning Party Committee from 1987 until 2000, then became part of the Provincial Standing Party Committee as the Director of Planning and Investment Department in 2000-2002, as the Chair of Hoang Hoa District People's Committee in 2002-2004, and as the Permanent Deputy Chair of the Provincial People's Committee from 2004 to 2010. 
Since 2010, His Excellency Mr. Chu Pham Ngoc Hien has been the Deputy Minister of Viet Nam's Ministry of Natural Resource and Environment.
Session 2: Accelerating Actions for Sustainable Development and Climate Change 
Chair:  Prof. Wong Poh Poh, National University of Singapore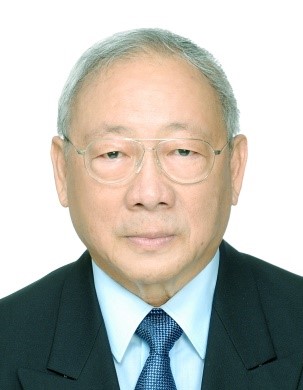 Professor Wong Poh Poh is a trained coastal geomorphologist that has a wide working experience with the coasts of Southeast, South and East Asia and Indian Ocean islands.
He obtained his Ph.D from McGill University. He is currently a Visiting Associate Professor at the School of Social Sciences and Centre for Coastal Research at the University of Adelaide, South Australia. He is also involved with the current Asia-Pacific Region Global Environment Outlook-6 (GEO-6) Assessment as the Coordinating Lead Author (CLA). From 2012–2014, he worked as an Advisor/Consultant for two projects under the Coordinating Body on the Seas of East Asia (COBSEA).
In 2005, he was part of the Millennium Ecosystem Assessment (MEA) that won the Zayed Environment Prize. In 2007, he was part of the Intergovernmental Panel on Climate Change (IPCC) that won the Nobel Peace Prize jointly with former US President Al Gore.
Session 3: From Vision to Reality: Aligning the Global Agenda with Local Benefits 
Chair:  Dr. Zhang Zhanhai, Director General, Department of Strategic Planning and Economy, State Oceanic Administration, PR China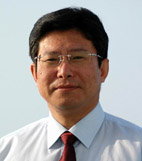 Dr. Zhanhai Zhang served with the State Oceanic Administration (SOA) of China since 2007, and is currently its Director General of the Department of Strategic Planning and Economic Development.
He was the National Focal Point of China to UNESCO/IOC from 2007 to 2013 and served as the Chairman of the UNESCO/IOC Sub-Commission for the Western Pacific from 2008 to 2012. Dr. Zhang also has experience in polar oceanography and research mainly focused on ocean-ice-atmosphere interaction processes in polar region, including sea ice geophysics, coupled ocean-ice modeling, response and feedback of sea ice variation to climate change.