Stephen Adrian Ross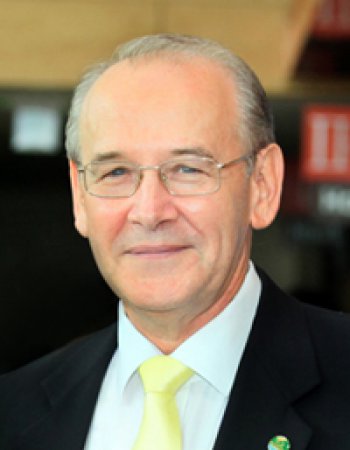 Executive Director, PEMSEA Resource Facility/Head, EAS Congress 2015 Secretariat
The year 2015 is a crucial milestone in the region's continuous pursuit for sustainable oceans and coasts.
With the key targets set to be achieved, most notably the United Nations Millennium Development Goals and the Sustainable Development Strategy for the Seas of East Asia (SDS-SEA), the East Asian Seas (EAS) Congress 2015 provides the perfect opportunity to assess what has been achieved and where the region is headed in the next few years. It is an opportune time for PEMSEA's Country and Non-Country Partners, as well as other collaborators in region, to initiate post-2015 dialogue and outline new targets guided by the global sustainable development agenda, as well as regional and national priorities and objectives.
Realizing its value as an intellectual marketplace and partnership hub, the EAS Congress 2015 is a gathering of regional experts and project implementers to share experiences and monitor the region's progress and impact in addressing emerging threats and challenges faced by the seas of East Asia.
To this end, the EAS Congress 2015 features workshops and key events — including the Fifth Ministerial Forum, International Conference on Sustainable Coastal and Ocean Development, and the Fourth EAS Youth Forum — focusing on the theme "Global Targets – Local Benefits: Setting the Sustainable Development Agenda for the Seas of East Asia Beyond 2015."
As a testament to the country's progress and commitment, the EAS Congress 2015 is being held in Da Nang, Viet Nam, recognizing Viet Nam's efforts in championing integrated coastal management (ICM) at both the national and local levels. We express our sincerest appreciation to the Socialist Republic of Viet Nam, through the Ministry of Natural Resources and Environment (MONRE), the Viet Nam Administration of Seas and Islands (VASI), and the People's Committee of Da Nang. The hardwork and cooperation of both the National and Local Organizing Committees for the EAS Congress 2015 have resulted in the presentation of an exciting and enjoyable event.
We invite policymakers from national and local governments, representatives from international organizations, CEOs, the academe, the private sector, and nongovernmental organizations to actively participate, share and contribute during this momentous gathering.
Welcome to the EAS Congress 2015!