Nguyen Tan Dung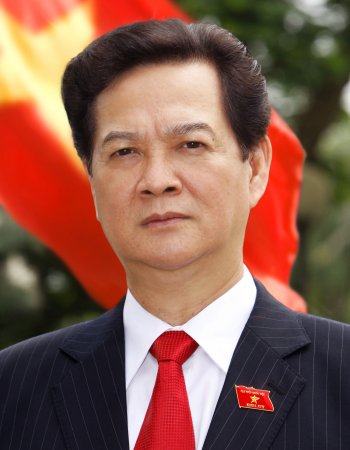 Prime Minister Socialist Republic of Viet Nam
Conserving and protecting the Seas of East Asia is an undertaking that unites the region and I am very pleased that Viet Nam and its government are contributing significantly to this gigantic task. With 2015 being a landmark year for assessment and reflection for East Asian region, we must take stock of what has been done and what lies ahead towards sustainable development. In this year's EAS Congress in Da Nang, we are optimistic that a closer evaluation of programming implemented in the last 22 years and the gathering of champions of the seas from all over East Asia will yield tighter cooperation, more impactful initiatives, and an objective look at lessons learned.
We hope that in the five-day duration of the EAS Congress, people of various backgrounds with an interest in forwarding sustainable development and integrated coastal management – managers, CEOs, community leaders, scientists and scholars – can present solutions and innovations to the relevant leaders on the national and local levels. The various forums, panel discussions, and field visits at this year's Congress can facilitate better communication and understanding on many key issues and, most importantly, the implementation of SDS-SEA beyond 2015 and our push towards a 'blue economy'. The life of East Asia's coastal people and those living beyond depend on the outcomes of this Congress and similar undertakings will bring forth.
We are honored that our country was chosen as host for this year's Congress. Vietnam has made sustainable development a key part of its journey towards progress. Our commitment to balancing economic growth with ecological conservation is outlined in the country's Sustainable Development Strategy for 2011-2020, which aims to balance sustainable growth with social progress and equality, national resources and environmental protection among other goals. The broader national plan called Strategic Direction for Sustainable Development, or Vietnam Agenda 21, serves as a framework for ministries and other stakeholders to follow during the implementation of programs. We spent considerable time and effort in drafting these wide-ranging national plans and we assure you that we will exert the same amount of energy, if not more, during the implementation phase. 
On behalf of the people of Viet Nam, I would like to thank confirmed and potential participants, as well as the organizers for the time they are investing in making the 2015 EAS Congress a success. I am confident that enthusiasm and true concern for the conservation and protection of marine life and the preservation of oceanic biodiversity will make this year's Congress impactful.
Let us all move forward with a clear vision for success. With creativity, optimism and cooperation, our goals shall be within reach.