Nguyen Minh Quang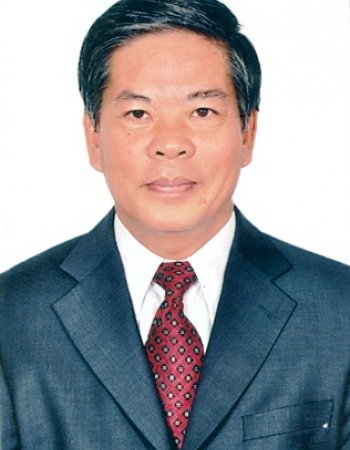 Minister Ministry of Natural Resources and Environment
We would like to thank the EAS Congress 2015 organizing committee for choosing Vietnam as this year's host country. As we eagerly await the arrival of participants from all over the region, we in the Ministry of Natural Resources and Environment (MONRE) through the Vietnam Administrations of Seas and Islands (VASI) and other agencies are preparing to provide all the support needed for the event, employing the same zeal and enthusiasm we use in implementing integrated coastal management programs through studied and fleshed-out policies and strategies that have made Vietnam one of the staunch supporters and implementers of the Sustainable Development Strategy for the Seas of East Asia (SDS-SEA).
The Government of Vietnam, through the Ministry, is committed to achieve sustainable coastal development through the implementation of integrated management of sea sand islands, including ICM. Its partnership with PEMSEA and other stakeholders has enabled the scaling up of ICM in other coastal areas of the country. Seven coastal provinces and cities (Nam Dinh, Quang Ninh, Haiphong Ba Ria-Vung
Tau, Kien Giang, Soc Trang and Khan Hoa) became priority areas for ICM implementation for 2011-2015, along with the three existing ICM sites of PEMSEA, namely Danang, Quang Nam and Thua Thien Hue. This commitment to sustainable development and cooperation has made Vietnam the ideal venue for this year's Congress. With many model sites to view and study, participants will see first-hand the results of an effective ICM framework combined with practical and inclusive on-the-ground management.
The year's theme called "Global Targets, Local Benefits: Setting the Sustainable Agenda for the Seas of East Asia" fits excellently into Vietnam's integrated sea and island management success. We hope that our experiences will be of benefit to all participants and aid in the formulation of innovative strategies for scaling up ICM programs in other areas, as well as showcasing good practices and initiatives that will lead us to a blue economy.
The seas of East Asia are interconnected with many shared natural resources; and therefore, the conservation and protection of natural resources and environment of the Seas of East Asia need the cooperation of East Asian Seas countries. Through the Congress, we would like to convey a message to all of you that "Please cooperate in the conservation and protection of natural resources and environment of the Seas of East Asia for our benefits."
We would like to thank all of you who have entrusted the task of hosting to us and hope that our triumphs as well as the lessons we learned in achieving ICM goals will serve you all.