Danang City, Vietnam Set to Host the East Asian Seas Congress 2015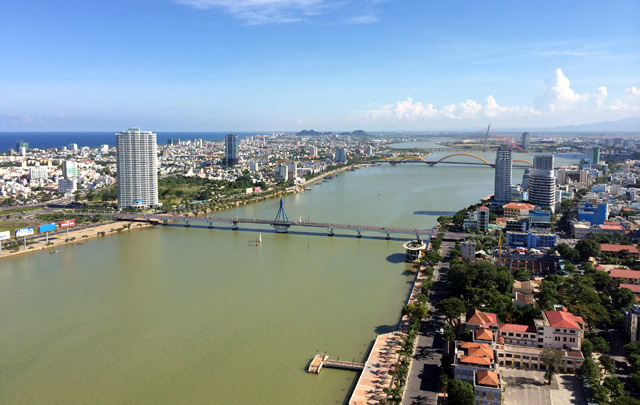 Danang City, Vietnam – The Government of Vietnam officially endorsed Danang City as host of the East Asian Seas Congress 2015 and Fifth Ministerial Forum to be held on November *16-21, 2015. The good news was announced during the the 2nd Preparatory Meeting on the EAS Congress held in Danang from September 30 to October 1, 2014.
The selection of Danang City as venue for the EAS Congress could not have been more perfect. This will be the first EAS Congress to be held at a national integrated coastal management (ICM) site. Danang became an ICM site in 2000 and is one of the eight national ICM demonstration sites established by PEMSEA. Since then, Danang has shown significant progress and is now a key economic growth area in central Vietnam and has become a showcase of ICM in the country and across the region.
To ensure the best possible arrangement for the EAS Congress 2015, the Vietnam Administration for Seas and Islands (VASI) of the Ministry of Natural Resources and Environment (MONRE) and the Danang City Government have initiated discussions with relevant government agencies that will provide support to the EAS Congress.
During the 2nd Preparatory Meeting, the meeting focused on the details of requirements in the organization of the EAS Congress and Ministerial Forum in 2015. In particular, the meeting tackled the EAS Congress framework programme, identification of Congress venue, identification of organizing committees to be established within Vietnam, work plan and budget, and ocular inspections of various facilities that will be considered for the requirements of the Congress.
The 2nd Preparatory Meeting which was held at the Danang Administrative Center was participated in by representatives from the Vietnam Administration for Seas and Islands (VASI), Danang People's Committee, Danang's Department of Natural Resources and Environment (DONRE), and Danang Agency for Seas and Islands (DASI), and the PEMSEA Resource Facility.
*The change in EAS Congress dates to 16-21 November 2015 from 17-21 November 2015 takes into account the activities of the Opening Ceremony and Registration. The actual conference workshops commences 17 November.