EAS Congress Convenes Third Youth Forum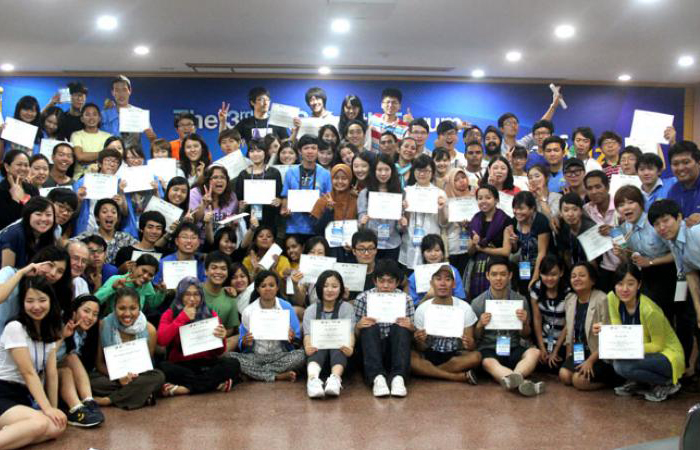 Quezon City, Philippines — Now on its third cycle, the East Asian Seas Youth Forum will gather 100 young leaders Asia to share their experiences in protecting the oceans and coasts of East Asia. The Third East Asian Seas Youth Forum (YF3) is one of the special events of the EAS Congress to be held on July 8 to 13 in Changwon City, Republic of Korea.
Carrying the theme, "Young Champions for the Ocean", the YF3 aims to enhance the awareness and to develop the potential of the youth of East Asia as future practitioners in coastal and ocean management.
The oceans and coasts of the East Asian region are among the most biologically diverse and productive areas in the world. However, these areas have been threatened over the years by various problems and issues due to rapid socio-economic activities, population growth, and several other factors.
The youth, as inheritors of the planet, has the most at stake. But they can also play a significant role in securing their future and that of generations to come, if their potential can be properly mobilized. Existing efforts for the sustainable development of our oceans and coasts will only be sustained if younger generations get involved in environmental and resource management.
Through the YF3, a new pool of young ocean stewards will participate in various workshops that will help them in developing and implementing their youth action plans and projects in their communities. The delegates will have a chance to participate in the workshops and sharing of ideas of various experts and stakeholders during the EAS Congress International Conference on Sustainable Coastal and Ocean Development towards a Blue Economy.
In addition, the youth delegates will be interacting with various experts and thought leaders in ocean and coastal management from different parts of the world. These include EAS Partnership Council Co-chair Ambassador Mary Seet-Cheng, Swedish Ambassador Klas Molin, Changwon City Mayor Park Wansu, Dr. Kem Lowry of University of Hawaii, Prof. Rudolf Wu of The University of Hong Kong, Dr. Luky Adrianto of Bogor Agricultural University, Mr. Glenn Ricci of University of Rhode Island, and Mr. Joselito Guevarra of Oil Spill Response Limited.